Back to all topics
How to place multiple items at the same time with bulk mode
Seat Puzzle supports quickly adding multiple of the same kind of item at once to save time.
Choose an item from the library.
Tap the "Bulk Mode" option to switch to bulk add mode.
Now each tap on the floor plan will place an additional item, instead of requiring you to go back to the library and start over.
Tap "Done" to finish bulk mode.
Demo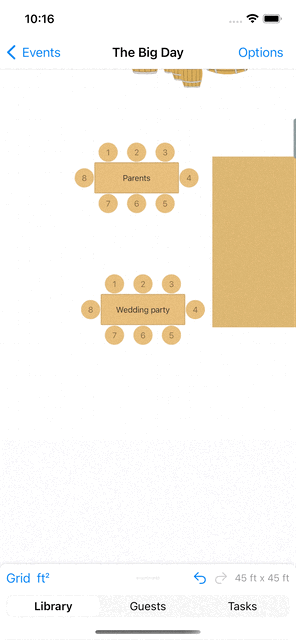 ---
Related topics
How to place items on your floor plan using the library How to copy a floor item
---
Back to all topics