Back to all topics
How to reset an event
Resetting an event or floor plan template is a way to quickly start over. Resetting will delete all of the placed items on your floor plan, your entire guest list, and your menu. You task list will not be deleted.
Tap "Edit Event" to open the event editor panel.
Tap "Reset event" and then confirm you really want to reset your event.
Demo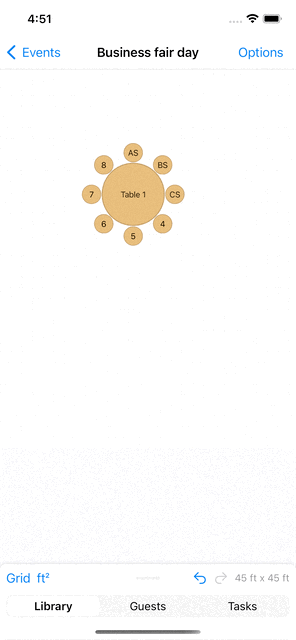 ---
Related topics
How to share your event How to make a copy of an event How to reuse floor plans with Templates
---
Back to all topics